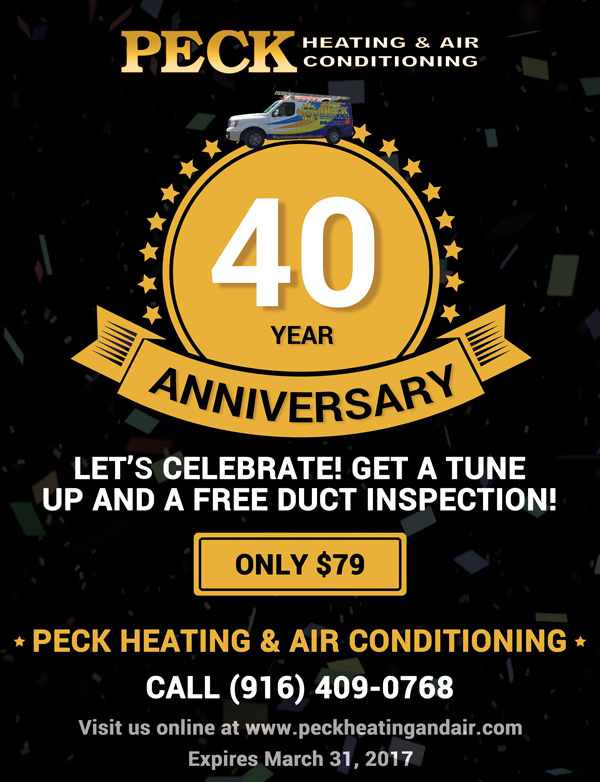 Get a Tune Up with Free Duct Inspection for only $79.00!
It's our 40th year in business, so we came up with a great special to celebrate! Keep your HVAC system running smoothly and your home comfortable this year! Our certified technicians will come to your home or office and…
Check all electrical connections
Check contacts/bearings/belt
Check indoor fan motor/temps/amps & volts
Check outdoor fan motor/temps/amps/volts
AND MORE..You'll receive a 26 POINT INSPECTION!
Regular Maintenance can help avoid costly repairs and keep your system running efficiently! Call us today…our certified technicians will be glad to serve you!
Offer expires soon…so call us today!
(916) 409-0768
Thank You!
Have You Heard?
We are now a Participating Contractor for Energy Upgrade California!

You may be eligible for a Great New Rebate!
Save Up to $3,000!
Contact Us Now For More Info About Our Specials!
Call Us at (916) 409-0768